Simple and Flexible Pricing
Standard
$50/month
3% Donation Fee

In addition to standard Merchant and Monitoring fees.

Custom Round-Up Campaign

Email / Chat Support

Sparechange Academy
Enterprise
Contact Us!
Enterprise support available
Custom Donation Fee

Dedicated Support

CRM integrations

And more...
ARE YOU A SMALL NON PROFIT?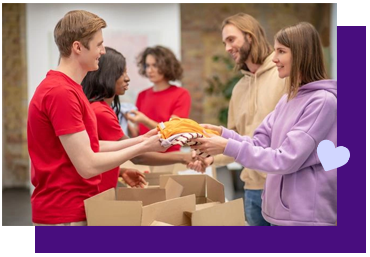 Does your organization operate with less than $1M in annual revenue?
You may qualify for the Sparechange Pay As You Go plan.
In addition to standard Merchant and Monitoring fees.
(990 filing used for verification)
Frequently Asked Questions
Select from the following list to see answers to commonly asked questions or contact us to learn more.
What is your pricing structure?

Sparechange standard pricing includes a monthly fee plus a small donation fee. Smaller non profits can apply to the Sparechange "Pay As You Go" plan which removes the monthly fee.

Enterprise support is also available.
What are Mechant and Monitoring Fees?

Standard Merchant Fees include:

Stripe ACH - 0.8% (per donation)
Plaid ACH Verification - $1.50 (one time)
Stipe Credit Card - 2.9% + $0.30 (per donation)

Standard Monitoring Fees include:

Plaid Roundup Monitoring - $0.30 per card (monthly)
Do you offer enterprise pricing?

Yes. If your non-profit has a unique use case, contact us so we can learn more about your organization.
How do I know my information is secure?

Your information and your donors' information are private and secure. Sparechange uses Plaid and Stripe for credit card monitoring and payment processing. Learn more about Plaid here.
Can donors select a max donation limit?

Yes. Your donors can set a "daily max amount" which will limit the amount donated on a given day. If the spare change from a day's credit card purchases exceeds this limit, only the "daily max amount" will be donated.
Can I customize my campaign website?

Yes. You can customize your campaign website with your non-profit's logo, branding, and messaging. All of this is managed in your dashboard.